Chapel Minuty
Historic site and monument ( 19th C )
Gassin
Back list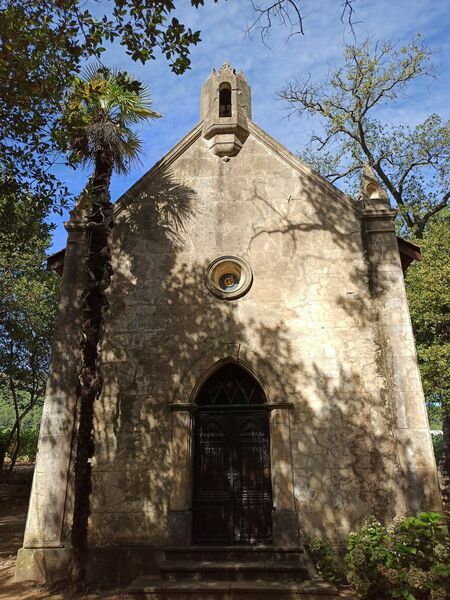 The chapel of the Minuty estate is a chapel built in the 19th century on the estate, but before the castle. This small building, built in the heart of the vineyards, has a unique romantic charm.
The chapel of the Minuty estate was built in 1865, at the request of Zélia Fouque, a widow of Claude Germondy, probably following the death of his son and his husband in the previous years.
Located in an enclosure of 300 m², it measures 70 m².

"The top of the façade is decorated with a small, polygonal-shaped, bell-shaped medicine, topped with a conical roof. It is surrounded by two pinnacles. The apse has a pole frieze on its upper part. The chapel is a unique nave. [...] In the choir, the marble altar is dressed in 6 chandeliers, a cross and an altar cannon. All the furniture is in perfect condition. The ceiling is decorated with circular medallions representing the symbols of the four evangelists. [...] This is a coherent whole, all of which is dated from the Second Empire.""

Dedicated in 1938, the chapel was used regularly until the middle of the 20th century, especially because of the faith of Spanish workers. It has since been used for some family events and at the beginning of the harvest.

It is in his honor that the Cuvée of the Oratory was created.
€ - €
Rates
Free of charge.
Chapelle Minuty
2491 route de la Berle
Quartier Minuty
Gassin
Opening
May 2022

June 2022

July 2022

August 2022

September 2022

October 2022

November 2022

December 2022

January 2023

February 2023

March 2023

April 2023