Boucles des jardins remarquables (VTT)
Sport ( Cycling sports - Mountain biking itinerary - Itinéraire de VTT à Assistance Électrique )
Gassin
Back list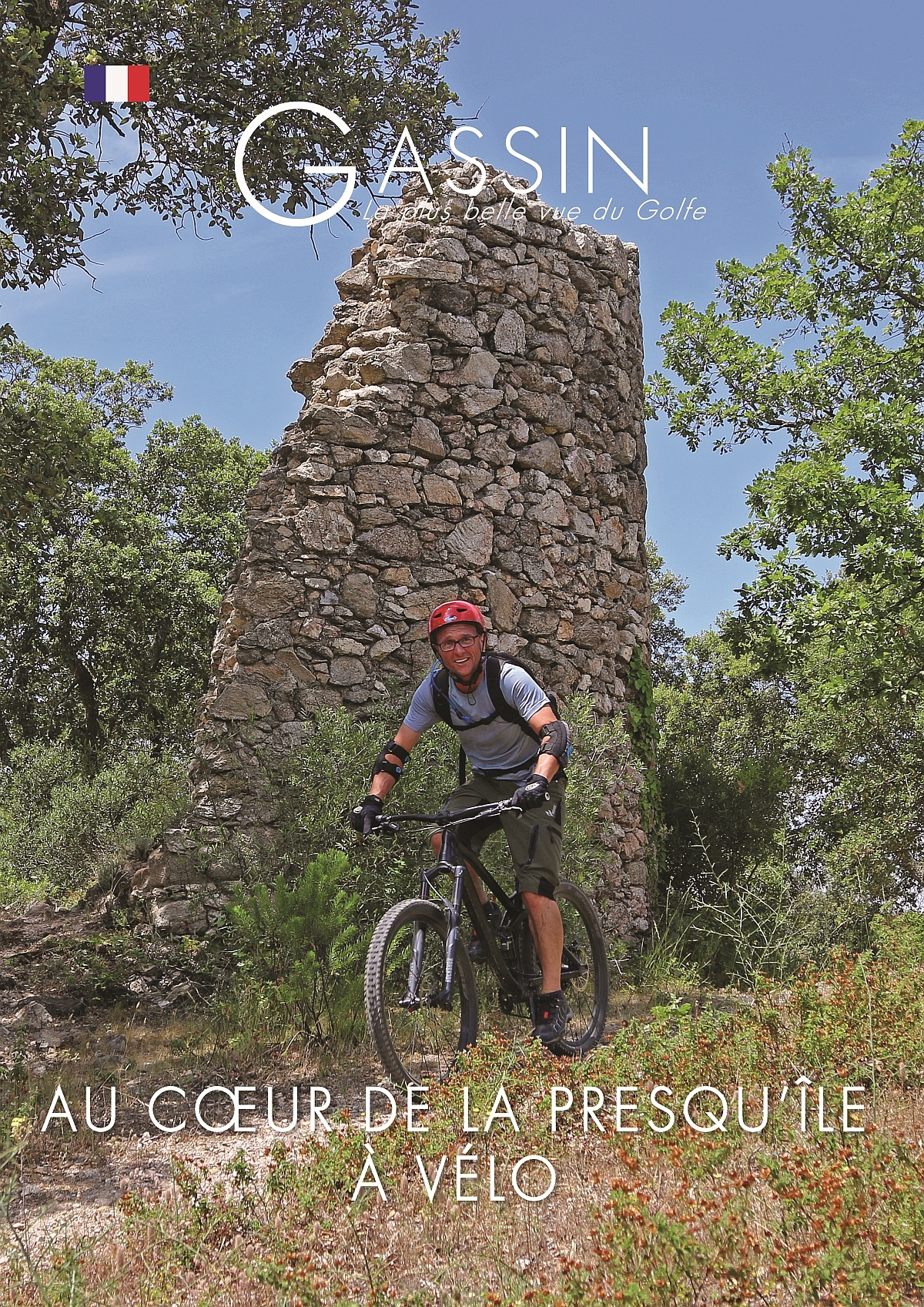 This route offers splendid panoramas from Gassin and its remarkable garden, L'Hardy-Denonain, passing through the rose garden Le Jardin de Gassin and up to Rayol-Canadel and the Jardins du Rayol, also classified as a remarkable garden.
Go: - To the village Botanical Garden of Mme L'Hardy Denonain -, ↱ train station path, ↰ ch. from Riboty, ↱ Gassin trail, cross to take the Pinpinon - Jardin des Roses - road, ↰ Bagueirède: follow the GR: Rochers Blancs trail, Pradels trail; at Col du Canadel, take the Pradels forest road, Col de l'Etoile, ↱ Corniche du Parin, Corniche de Nantes, ↱ Corniche de Toulon, ↱ Corniche de Bordeaux, ↰ Corniche de Lyon, ↱ av. de Bruxelles, ↱ av. Mistral, ↰ av. Étienne Gola, ↱ go down av. Captain Thorel - Domaine du Rayol, Le Jardin des Méditerranées
Back: ch. du Dattier, col du Dattier, c. Pierre Foncin, ↱ take the V65 until after Cavalaire and the Dauphins beach, ↰ ch. by Dr Pardigon (toilets), ch. de Provence, ↰ rue du Train des Pignes, pl. des Palmiers, r. Louis Martin; opposite: multimodal track, ↱ Gassin trail, ↰ Riboty, ↱ de la Gare trail.
Boucles des jardins remarquables (VTT)
Gradient : 1144 m
37.8 km
120 min
Stone - Ground - Hard coating (tar, cement, flooring) - Not suitable for strollers
In the heart of the peninsula by bike
€ - €
Rates
Free of charge.
Boucles des jardins remarquables (VTT)
20, place Léon Martel
Montée Saint-Joseph
83580
Gassin
Opening
All year round.
December 2023

January 2024

February 2024

March 2024

April 2024

May 2024

June 2024

July 2024

August 2024

September 2024

October 2024

November 2024