Glacier Saint-Laurent
Food shop / Glacier
Gassin
Back list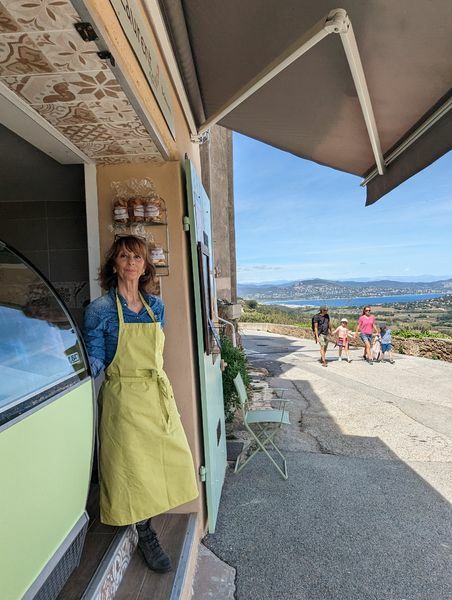 The ice cream shop Saint-Laurent welcomes you under the square tower of the church, facing the most beautiful view of the Gulf. You can enjoy ice cream, artisan cakes, sandwiches, pasta Bolognese, salads and drinks.
The service is Belgian, very friendly!
Glacier Saint-Laurent
place deï Barri
83580
Gassin
Opening
From 01/06 to 31/10 between 9.30 am and 12 am.
May 2022

June 2022

July 2022

August 2022

September 2022

October 2022

November 2022

December 2022

January 2023

February 2023

March 2023

April 2023