Jumping fitness - Énergie Sport Danse
Sporting associations ( Fitness - Aerobic - Pilates - Zumba - Fitness )
Gassin
Back list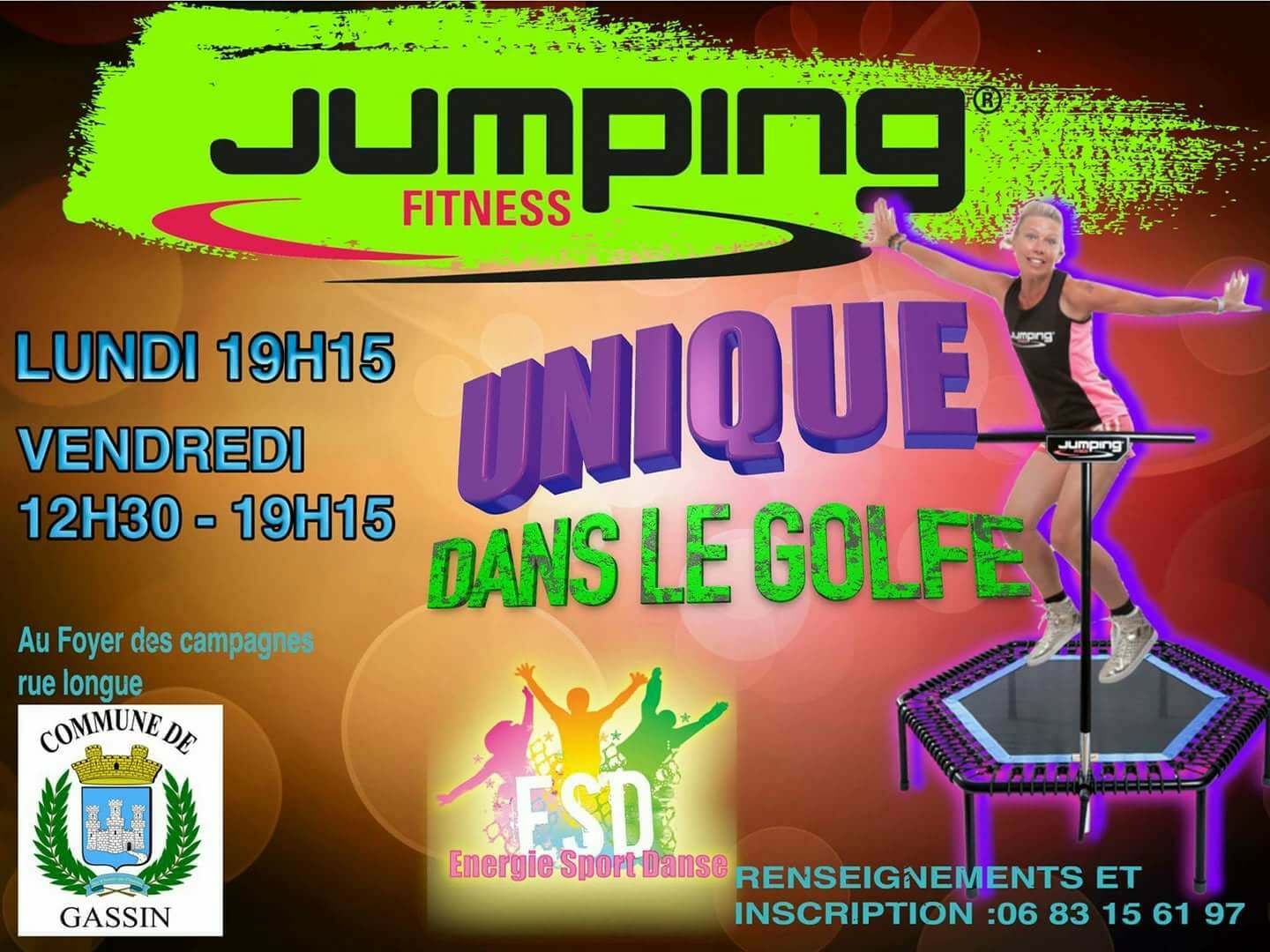 Peggy offers sessions at the Foyer des Campagnes in the heart of the village. A trampoline, music and jumps: the recipe for success! Jumping is practiced on rhythmic and motivating music on which dynamic hopping is grafted.
In addition to the aesthetic side and / or weight loss that followers come looking for, pleasure is just as important to remain diligent and motivated during sessions.

This activity is therefore ideal for having fun and letting off steam while exerting yourself in an original way. What appeals to jumping is inevitably the good atmosphere brought by the music and dynamic choreography. Everyone will have their own space since you will have at your disposal a trampoline equipped with a front bar to ensure your safety and hold on to it if necessary, especially for beginners or during frenzied choreography.
Jumping fitness - Énergie Sport Danse
Foyer des Campagnes
Rue Longue
83580
Gassin
Opening
May 2022

June 2022

July 2022

August 2022

September 2022

October 2022

November 2022

December 2022

January 2023

February 2023

March 2023

April 2023