Church Notre-Dame-de-l'Assomption
Historic site and monument ( 16th C )
Gassin
Back list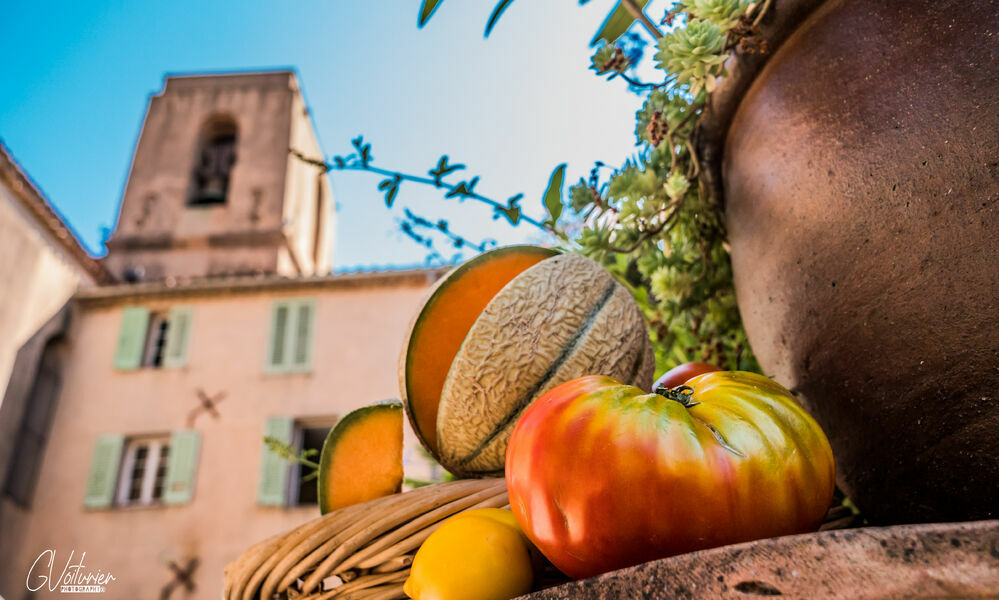 Erected in 1558, the Notre-Dam-de-l'Assomption Church was several times modified. The bell tower is probably prior to the rest.
The crenellations you could see in the past was demolished during the Revolution.
This building has a simple architecture with a choir, a single rectangular nave with two spans of vaults and four pillars, a three-sided apse and a bell tower.

Its bell tower is a square tower; until the revolution, it had niches. They were destroyed by the revolutionaries because they represented a symbol of feudalism. They were subsequently reinstalled and again removed at the end of the 20th century.
The church is built on the rocks; massive buttresses support the walls and the apse of the building.
The basalt door of the entrance facade is surmounted by a triangular pediment and overlooks the Church Square.

The church is located at the northern entrance to the village. South of the church is the presbytery.

The church contains a reliquary of Saint-Laurent, patron of the village, a golden virgin and many paintings. A very old white marble font decorated with four sixteenth-century angel heads and a fragment of Christ from the Spanish school are in the sacristy.
The Gift of the Rosary is probably the work of Coriolano Malagavazo.
The modern style Stations of the Cross were created by Roger Roux in 1968. The stained glass windows are the work of the Aveyron master Claude Baillon.

The story goes that the bishop wanting to consecrate this new church was met with the unwillingness of the parish priest, who feared that this ceremony would cause him expenses; to escape, he found nothing better than to disappear. The consecration ceremony took place normally despite his absence.
€ - €
Rates
Free of charge.
Église Notre-Dame-de-l'Assomption
Rue Saint-Laurent
83580
Gassin
Opening
All year round, daily.
May 2022

June 2022

July 2022

August 2022

September 2022

October 2022

November 2022

December 2022

January 2023

February 2023

March 2023

April 2023