Jardin botanique remarquable l'Hardy-Denonain
Park and garden ( Remarkable garden )
Gassin
Back list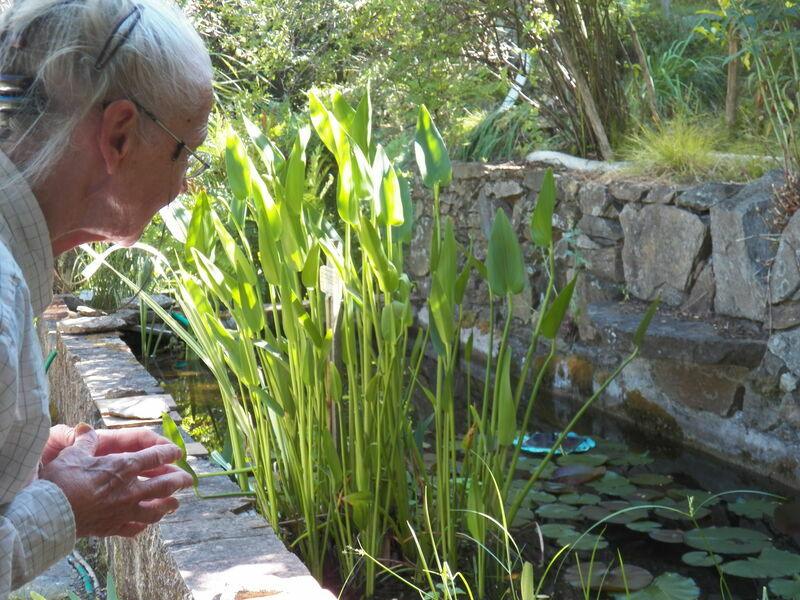 Acquired 1973 by Germaine L'Hardy-Denonain, this garden was created and enhanced to become a botanical garden, classified remarkable since 2009. It shelters several hundreds of Provençal and Mediterranean species.
The garden opens onto Place deï Barri, opposite Le Micocoulier restaurant. Just go down a few steps and pass the charming wrought iron gate. It is the secret garden of our childhood where we loved to hide. A little corner of paradise of barely 2500 m², four terraces drowned in the vegetation between which winding paths, romantic stairs. Here, the plants of the Massif des Maures and the acclimatized plants are joyfully mixed.

Labeled "remarkable garden" in 2009, label renewed in 2015, the visit of this garden is free ... Take advantage, it is so rare! Do not hesitate to ask Ms. L'Hardy-Halos, if the portal is open it is because she is there. She will be delighted to take you to her garden to make you discover the wonders hidden there. A visit not to be missed if you are passionate about gardens!

Over the past centuries, the inhabitants of Gassin have given life to the banks where the Germaine L'Hardy-Denonain botanical garden is located today. They grew fruit trees (pear, cherry, plum, almond, fig, jujube, carob, arbutus) and vegetables of all kinds (chickpeas, beans, tomatoes, salads). The leaves of the old mulberry trees fed the silkworms during the flowering of sericulture and the production of silkworms. The cork oaks are full of raw materials, butcheries and sole and chipboard factories. The traces of the unmasking remain visible on the most beautiful of them.
The village keeps in mind the living past of these banks, which have regained their rural character, in harmony with the old village which dominates them and with the forest that extends them to the Berle valley.
The garden offers you a plunge into the Mediterranean biodiversity, trees and shrubs (cork oaks, hop charms, myrtle and alaterne, cistus and laurentius, lentisk and thorny calycotome, germandree and alfalfa in trees, as well as herbaceous plants: bellflowers and spergular , Venus hair and red valerian, lice grass and warts grass, Venus's navel and striated lineaus, lowland spurge and false morgeline, wild orchids, andryal with integral leaves, or acanthus, poppy, chasmanthus, ivy , madder, tuberous liondent…
Horticultural species are not forgotten: the irises rub shoulders with a Bancks rose near a hooded gusset and an agapanthus.
€ - €
Rates
Free of charge.
Jardin botanique remarquable l'Hardy-Denonain
Place deï Barri
83580
Gassin
Opening
From 30/04 to 15/10, every Tuesday, Wednesday, Friday and Sunday.
Opening Tuesday, Wednesday, Friday 10 am-12, 2 pm-6 pm, Sunday 3 pm-7 pm.
By appointment on Mondays and Saturdays (+33 (0) 4 94 56 18 72).
December 2023

January 2024

February 2024

March 2024

April 2024

May 2024

June 2024

July 2024

August 2024

September 2024

October 2024

November 2024