Hiking Panoramas of the Gulf of Saint-Tropez and the Bay of Cavalaire
Sport ( Pedestrian sports - Hiking itinerary )
Gassin
Back list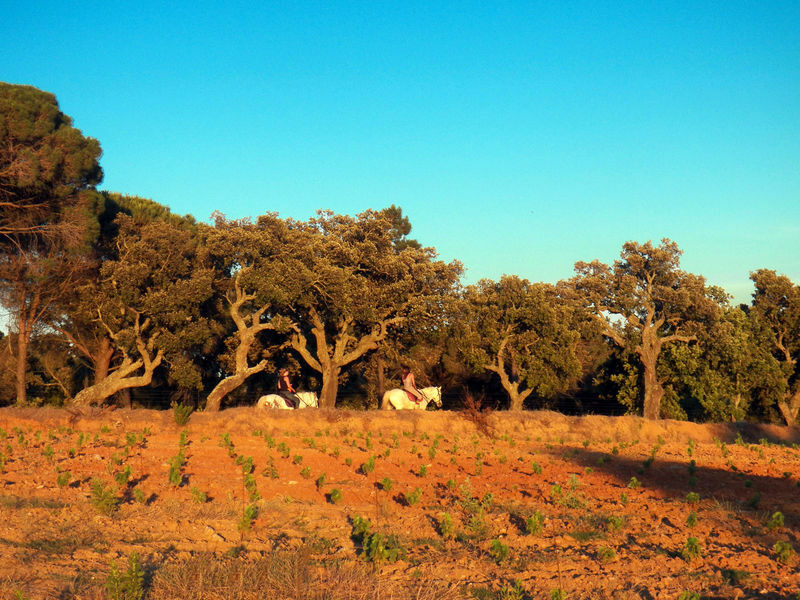 Hiking Panoramas of the Gulf of Saint-Tropez and the Bay of Cavalaire
16.9 km
280 min
Altitude maximum : 310 m
Balisage : Orange marks and signs
Rock - Stone - Ground - Not suitable for strollers
"At the heart of the trails", available for free at the tourist office of Gassin. Carte IGN Saint-Tropez Sainte-Maxime Massif des Maures - IGN 3545OT (10€, Leclerc Cogolin)
The Panoramas of the Gulf of Saint-Tropez and Cavalaire Bay lead you from the village of Gassin to La Croix-Valmer through forest and rural landscapes and beautiful views.
This hiking trail takes up part of the GR 51 and offers splendid views of the Gulf of Saint-Tropez, the Bay of Cavalaire, the Pays des Maures, and the villages Gassin and Grimaud.
Rates
Free of charge.
€ - €
Randonnée Panoramas du golfe de Saint-Tropez et de la Baie de Cavalaire
Montée ven Terraou
83580
Gassin
Opening
All year round.
January 2021

February 2021

March 2021

April 2021

May 2021

June 2021

July 2021

August 2021

September 2021

October 2021

November 2021

December 2021